The Black iPhone 5 Is Rumored To Scratch Easily
Last Updated on Friday, 21 September 2012 04:18 Written by Laddie13 Friday, 21 September 2012 04:18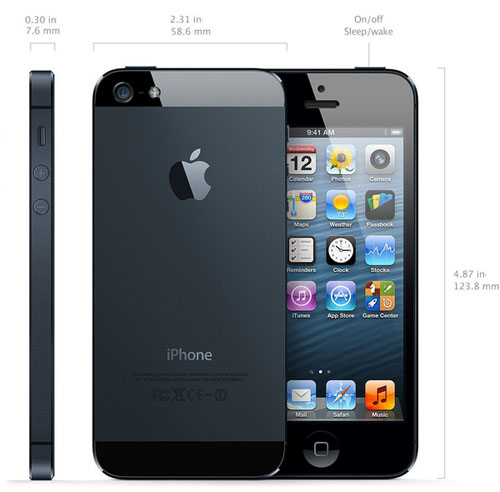 Today is the day many Apple fans have been waiting for, the release of the iPhone 5. When Apple unveiled the newest model of their smart phones one initial concern was the anodized aluminum used on the back and edges of the black iPhone 5. Reportedly the anodized aluminum is prone to scratching and many wondered if it would hold up to the everyday wear and tear we subject our smartphones to.
Various Internet forums are already buzzing about the issue and some users are already claiming their iPhone 5 is displaying minor blemishes with early usage. In an attempt to slim the new iPhone down, Apple abandoned the glass back which has also prompted a change to the metal band that is around the edge of the phone. It might look pretty now but early adopters of the black model are starting to notice that the "slate" coating has began to reveal a shiny silver aluminum metal that is underneath. Supposedly this has been spotted on two separate models indicating that it is not a fluke error in manufacturing.
More…
One person has taken it to the extreme and took a key and SIM card tray pin to the back and edges of a display model iPhone 5. The following photo is what the end result of that unnecessary roughness caused.
Related articles
This entry was posted on Friday, September 21st, 2012 at 4:18 PM and is filed under
Geek Mobile
,
iPhone
. You can follow any responses to this entry through the
RSS 2.0
feed. You can
leave a response
, or
trackback
from your own site.