May The Angry Birds Be With You. [VIDEO]
Last Updated on Monday, 8 October 2012 10:35 Written by Laddie13 Monday, 8 October 2012 10:35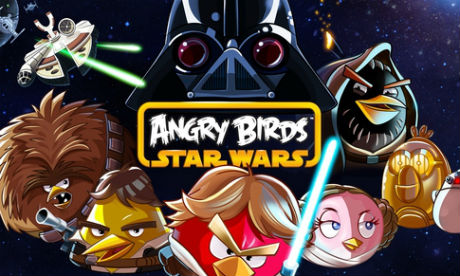 This past weekend Rovio teased us with a glimpse of something that looked to be a Star Wars related Angry Bird. Today they announced Angry Birds Star Wars, a brand new addition to the game franchise featuring the birds as characters from the beloved masterpiece that is Star Wars. The pigs who recently got their own game, Bad Piggies, will be cast as Storm Troopers and Darth Vader. Angry Birds Star Wars arrives November 8 on most platforms including iOS and Android devices as well as PCs and Macs.
Rovio, which has partnered with LucasFilm on the game, will and make use of the epic Star Wars soundtrack as well as set the game in various locations from the sci-fi saga like Tatooine, Hoth and the Death Star.
"This is the best Angry Birds game we've ever done," Peter Vesterbacka, CMO of Rovio Entertainment, said in a statement. "It's the best parts of Angry Birds with all new cutting-edge gameplay set in a galaxy far, far away. As a big Star Wars fan myself, I'm really excited about this new universe. The Force is definitely strong with this one."
This will play out in one of two ways, Angry Birds Star Wars will either be awesome and bring together two beloved geeky phenomenas or it will be so gimmicky that it will only further tarnish the Star Wars brand. As a lifelong Star Wars fan I will be powerless against it even though my Angry Birds addiction has been in a steady state of decline. I'm also for promoting and exposing younger geeks to the Star Wars universe by any means possible.
Hit the break for the teasing teaser!
With Angry Birds Star Wars there will also be a plethora of merchandise arriving as well. Starting in October the combined forces of the two franchises will see the release of such swag as plushies and Halloween costumes.
Stay tuned to DHTG for more about Angry Birds Star Wars and by all means we'd love to hear your opinions on this unlikely geeky merger.
Related articles