Archive for the 'Sprint' Category
Sprint to entice customers with free tablets!
Last Updated on Friday, 10 August 2012 03:44 Written by LoganDX Friday, 10 August 2012 03:44
Eyeing yourself a new smartphone and plan on handing your monies over to Sprint? If so, then there's an upcoming promo just for you. Starting August 12th, Big S is handing out free tablets with any smartphone purchase! That means you could grab a spiffy new Galaxy S III or an iPhone 4S or heck even some of the lower end el cheapo phones.
The tablet in question, yes there is only one offered, is the ZTE Optik which you can check out here. It's a pretty decent slate with a 1.2 GHZ dual-core processor and 1GB of RAM under that 7″ screen. Granted it is on Android 3.2 (Honeycomb) and most likely won't get an official (hint,hint) update to Ice Cream Sandwich but thems the breaks sometimes. The tablet usually runs $99 on contract ($350 out an out) so free is a pretty tempting price point. Unknown right now is if anyone taking Sprint up on their offer will have to sign up for a data plan for their freebie, my gut says they'll have to.
Any geeks feeling the urge to grab some new shiny devices at Sprint? Let us know after the jumpy  jump!
Tags: Android, iPhone, iPhone 4, Multi-core processor, Random-access memory, Smartphone, Sprint, Sprint Nextel | Posted under Android, Geek Mobile, Sprint, Tablets | No Comments
Sprint Announces 5 Cities to go Live with LTE
Last Updated on Monday, 2 July 2012 09:07 Written by baldalbino Monday, 2 July 2012 11:00
Sprint has announced that it will launch its 4G LTE network in Dallas, Atlanta, Houston San Antonio and Kansas City starting on July 15th.  The customers in those markets will be able to gain access to the coverage using their 4G smart phone devices.  Spokespeople for Sprint said that the LTE network is in line with their Network Vision and will bring enhancements to metro areas still using 3G.
Sprint CEO, Dan Hesse, said that Sprint customers will experience better call quality, stronger signal strength, fewer dropped calls and faster data speeds.  Hesse also stated that their would be expanded coverage and better improvements as more updates roll out.  Those updates include plans to roll out more LTE cities throughout the year, although Sprint is keeping mum on what cities will be on that list.
Hit the link for the press release and to leave your comments.  Will this make Sprint a viable contender again with AT&T and Verizon?
Sprint Unleashes the HTC EVO 4G LTE
Last Updated on Thursday, 10 May 2012 03:36 Written by Laddie13 Thursday, 10 May 2012 09:00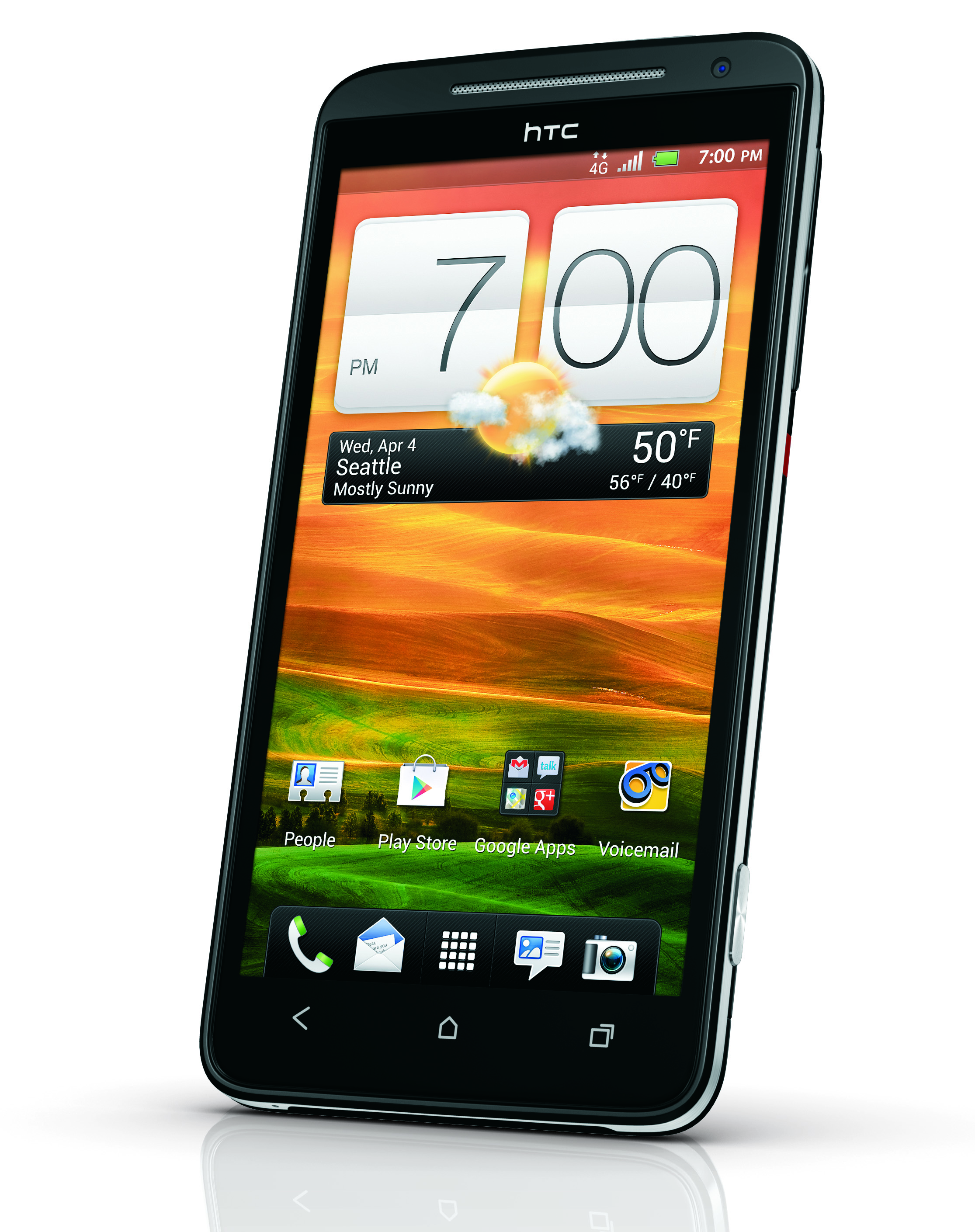 Sprint recently started taking pre orders for their upcoming crown jewel of Android smartphones, the HTC EVO 4G LTE, that will become available on May 18th for $199.99 with a 2 year contract. Sprint will be rolling out their nationwide 4G LTE network later this year with Atlanta, Baltimore, Dallas, Houston, Kansas City and San Antonio the first cities to get the new service.
While you wait for 4G the One-series smartphone has plenty to entertain you such as a 4.7 inch 720p HD display, a dual-core 1.2GHz Snapdragon processor, an 8-megapixel camera with HTC's Image Sense technology and Sense 4 atop Android 4.0 Ice Cream Sandwich. Sprint's official press release on the smartphone is available for your viewing pleasure after the break. Read more: Sprint Unleashes the HTC EVO 4G LTE
Tags: 3GPP Long Term Evolution, 4G, Android, HTC, HTC Corporation, HTC Evo 4G, HTC EVO 4G LTE, Sprint, Sprint Nextel | Posted under Android, Geek Mobile, Sprint | No Comments
Sprint's Direct Connect Now app dials in Push-to-talk for smartphones. [VIDEO]
Last Updated on Wednesday, 9 May 2012 01:26 Written by LoganDX Wednesday, 9 May 2012 01:26
Been missing out on that walkie talkie style fun ever since you upgraded your old school Push-to-talk phone to a fancy pants smartphone? Never fear my fellow geeks as Sprint must have known you were hurting since they've decided to whip up an app just for you. And you. And you. Called Direct Connect Now, the app will mimic the functions of the PTT enabled phones without giving up your Angry Birds.
No cost or availability details other than the app will be available sometime in the the Google Play store have been let loose from the lips of the Now Network but expect some inbound shorty. Until then, imagine all the fun you can have with your buddies on a building project.
Read more: Sprint's Direct Connect Now app dials in Push-to-talk for smartphones. [VIDEO]