It's February, and that means Valentine's Day is coming up fast. Bought your partner and don't know what to write in their card? Check out these romantic quotes for him. Can't think of the right gift for your geek valentine? Let me give you some heartfelt and delicious suggestions!
Tantalizing Treats:
If your Valentine has a sweet tooth, check out this geeky candy shop. With chocolates molded into all their favorite characters, this chocolate is sure to win any geek over. Throw the big red grocery store heart in the trash, and present Dark Vader instead. If chocolate isn't their thing, throw some Ecto slime their way and you can be the key master to their gatekeeper!
If you have your eye on a crush this Valentine's day, pull a Romilda Vane and try out a love potion. This tea is light and sweet like fresh love, and is sure to have your target blubbering about the moon and repeating your name in no time. Make sure the potion gets to the right person though, or disaster could strike! This tea is a part of the fandom collection at Adagio teas, be sure to check out my article for more fun fandom brews.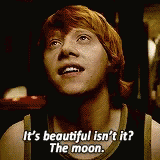 DIY Valentines:
If you want something thoughtful that won't break the bank, check out these DIY options for Valentine's day gifts!
If your special someone is into D&D or Magic The Gathering, this is the perfect DIY for you. This critical hit ice mold can double as a silicon mold to pour chocolate or other candy into! Get an impressive store-bought look with all the great taste of homemade treats. It is sure to be a perfect 20 with your geek valentine.
If you're looking for an even simpler and easy to make option, check out this 8-bit heart cookie recipe at Sweet Explorations! A perfect geeky take on the classic Valentine's day symbol, these cookies are not only delicious but also customizable. If you know your beau's favorite kind of cookie it will only take you one life to win them over.
Will you go the classic flowers and chocolates route this Valentine's Day, or geek it out with a gift from the list above? Let me know in the comments below what the best v-day gift you've ever received was!
-sarahbreezegames