Posts Tagged 'Steam'
Another World 20th Anniversary Edition Is Out Of This World
Last Updated on Tuesday, 23 April 2013 04:35 Written by Laddie13 Tuesday, 23 April 2013 05:00
Another World or Out Of This World as it is sometimes referred to is currently available on Steam in a 20th anniversary edition. The action/ platform game made its debut in 1991 and has since been ported to several different platforms. Recently Another World was selected as one of the few games chosen to be part of New York's Museum Of Modern Art.
Another World has been catapulted to "cult" status by critics and game lovers and is widely recognized as one of the most original and innovative games of its generation. Presented with  high-definition graphics, and newly remastered sound, Another World is sure to capture the attention of new and old fans alike.
Another World 20th Anniversary Edition offers 3 difficulty modes; its original mode, an easy mode, and for skilled gamers, a mode that is more difficult than the game's original hardcore mode. The 20th Anniversary edition also comes with the Development Journal and a making of video.
Grab a copy now on Steam for $9.99. Out Of This World The 20th Anniversary Edition is available on PC and Mac and was developed by Eric Chahi, DotEmu. Focus Home Entertainment is publishing the game. Read more: Another World 20th Anniversary Edition Is Out Of This World
Impire Wins Best In Play At GDC
Last Updated on Tuesday, 19 March 2013 03:33 Written by Laddie13 Tuesday, 19 March 2013 07:00
Impire the Real Time Strategy game developed by Cyanide Studios and published by Paradox Interactive has been selected as a winner for Best In Play at GDC. Attendees will be able to play Impire at special kiosks set up at this years annual Game Developers Conference. If you can't make it to GDC, fear not, a demo is currently available on Steam.
Impire calls upon players to build a lair, summon squads of killer demons and defend their hoards from invading heroes as you progress through a story of revenge and greed.
Comedian John Pinette supplies vocals for the lead imp, Baal-Abaddon. Check out this trailer that shows off the in-game vocal performance of the demonic dialogue Read more: Impire Wins Best In Play At GDC
Geeky Game Review: Oozi Earth Adventure
Last Updated on Friday, 1 March 2013 04:33 Written by Laddie13 Friday, 1 March 2013 04:33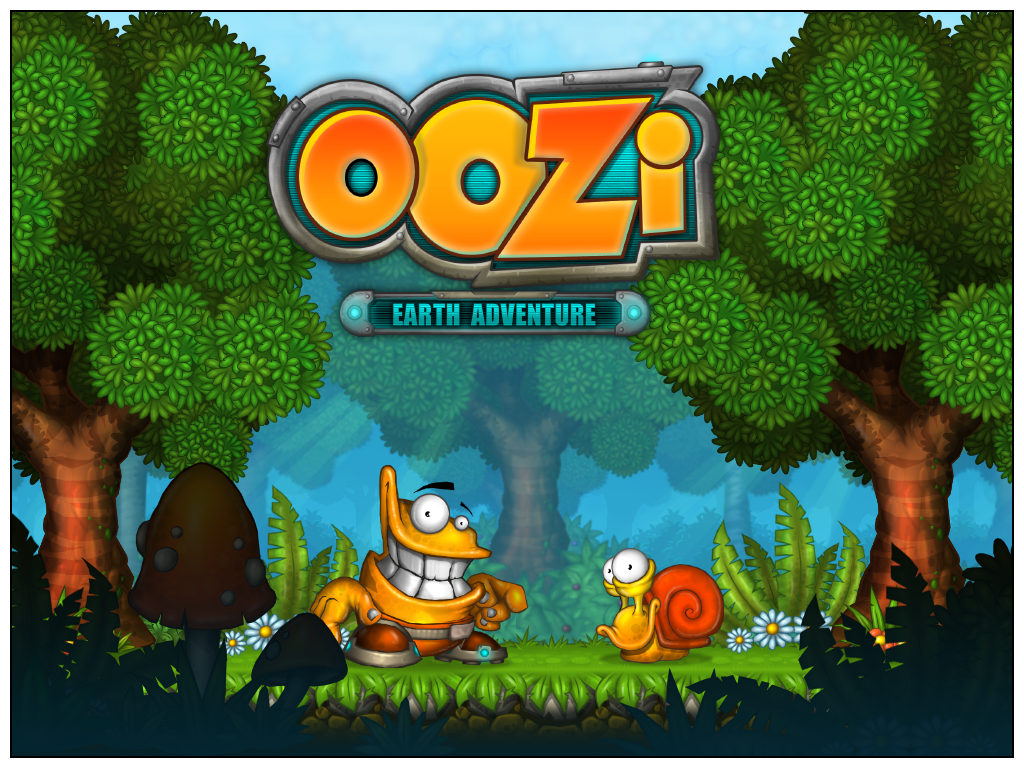 I grew up on a steady stream of platformers and like Gaming in general my tastes have since expanded to many genres. However, once in awhile I like to revisit the more simplistic challenge of a good old fashioned 2D side scrolling platformer. Recently I was given the opportunity to check out Oozi Earth Adventure.
Oozi is an adorable alien who has crashed his spaceship on a strange planet, or Earth as we like to call it. Your job is to help Oozi get home by navigating him through increasingly challenging levels of unadulterated classic platforming gameplay. Oozi comes to realize that finding his ship will prove more difficult when he discovers the hazards of his foreign environment and the fact that even the most harmless looking snail is his enemy.
Jumping and avoiding will be the best way to get Oozi home safely. You can decide if you would like to squash the various critter enemies by strategically jumping on them or peacefully jump over them to safety. However some enemies like the hedgehog are invincible to Oozi's fierce stomp, it's important to study and learn their M.O. Along the way you will find pieces of your suit that will grant Oozi "moves like Jagger" or at least a few cool new powers/abilities. Before Oozi can progress to the next world he will have to defeat a boss.
War Of The Roses Unlimited Demo Available On Steam
Last Updated on Wednesday, 13 February 2013 06:49 Written by Laddie13 Wednesday, 13 February 2013 06:49
War Of The Roses is a third person team based action game set in 15 century England. Two opposing branches of the Royal House Of Plantagenet fight for the throne in a battle that propels you the player in a viscous conflict steeped in treachery and bloodshed. War Of The Roses features authentic weapons like broad swords, long swords and battle-axes to fight opponents in matches of Team Deathmatch and Conquest modes.
Good news for those of you who would like to test drive War Of The Roses before purchasing, the game recently went into what the developers are calling an unlimited demo. The free trial can be found on Steam and will grant you access to all maps and modes but you will only have access to the games base classes and weapons. However players will be able to battle all players regardless if they are playing the paid or trial version.
Trial users of War Of The Roses will still accumulate in-game currency, however you won't have the ability to spend them for game unlocks. Should you decide to purchase the game at a later date, all of your hard-earned in-game earnings will be at your disposal.
War Of The Roses was developed by Fatshark and published by Paradox Interactive. If you are interested in trying knighthood out for yourself, the free trial is available here. Read more: War Of The Roses Unlimited Demo Available On Steam