Posts Tagged 'Lara Croft'
A Geeky Review- Tomb Raider
Last Updated on Monday, 25 March 2013 12:01 Written by Laddie13 Monday, 25 March 2013 01:00
Every once in a while a game comes along that completely reaffirms my love of gaming. The recent reboot of Tomb Raider is one of those games. I had expected great things from Lara Croft's "rebirth" but what I got was quite a lot more awesome than I had planned. Tomb Raider is a near perfect game from start to finish and will leave you wanting more from our heroine, Lara, who finally got the game she deserves.
Through the years I've had a love/hate relationship with the Tomb Raider franchise. Being a female myself I was instantly smitten with the idea of controlling an intelligent female protagonist. Despite her extremely short-shorts and well endowed chest, Lara had credibility as a dual gun wielding action/adventurer who became an icon in the "boys club" of memorable video game characters. Unfortunately for Lara, she was always kind of one-dimensional and through the years lacked character development and was slowly forgotten as her male counterparts progressed and became multi-dimensional.
Tags: Amy Hennig, Crystal Dynamic, Elena Fisher, Game, Lara, Lara Croft, Tomb Raider, Uncharted | Posted under Geek Games, Geeky Game Reviews, PC, PS3, Xbox 360 | No Comments
Square Enix mega sale on Xbox Live!
Last Updated on Tuesday, 12 March 2013 03:54 Written by LoganDX Tuesday, 12 March 2013 03:54
Have some cash or Microsoft points burning a hole in your virtual pocket? Been eyeballing some Square Enix goodies on Xbox Live? If so, you're in luck! The publisher has just announced a massive sale on a massive amount of Xbox Live titles and DLC.
A handful of Games on Demand titles will be up to 75% off like Sleeping Dogs, Dungeon Siege III and Deus Ex: Human Revolution. DLC for games like the aforementioned titles plus Kane and Lynch 2, Lara Croft and the Guardian of Light and Just Cause 2 are also included in the "Take My Money" sale.
Hit the break to peep the full list of discounts and happy shopping geeks! Don't hesitate because the sale ends March 19th!
Castlevania Lords Of Shadow: Mirror Of Fate Available Now
Last Updated on Wednesday, 6 March 2013 04:15 Written by Laddie13 Wednesday, 6 March 2013 04:15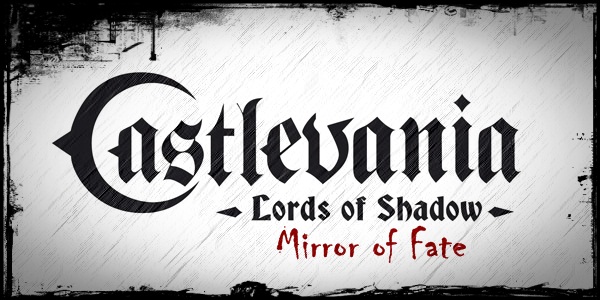 Amidst a week of releases that sees the "rebirth" of Lara Croft and Sim City, comes Castlevania Lords Of Shadow: Mirror Of Fate for the 3DS. Mirror Of Fate starts off telling the story of the Belmont family 25 years after 2010′s Castlevania Lords Of Shadow. Relive the saga of the Belmonts as they battle destiny to reveal their shocking fate.
As Trevor Belmont, a knight of the Brotherhood of Light and son of Gabriel, your goal is to avenge your mother's death that happened at the hands of his father. Complicating matters is the fact that what was once Gabriel Belmont has been replaced by a vampire known as Dracula. Dracula has waged war on the Brotherhood, thus paving the way for an epic battle between father and son.
Castlevania Lords Of Shadow: Mirror Of Fate from Konami is available now and exclusively for Nintendo's 3DS. Check out all the official details here: Read more: Castlevania Lords Of Shadow: Mirror Of Fate Available Now
Stuck on a vicious island? Watch the Tomb Raider: Survival series. [VIDEO]
Last Updated on Monday, 17 December 2012 04:48 Written by LoganDX Monday, 17 December 2012 04:48
Been shipwrecked? Lost on a deserted island? Guess what, your CoD skills won't cut it! Before you pee your khakis, dial yourself into the Tomb Raider: Guide to Survival videos. Yes it's assumed you have a device capable of watching videos and you have WiFi but no cellular service.
The Tomb Raider videos show fans what to expect with the franchise reboot. Things like upgrading gear, scavenging for scraps, hunting to live. I'm digging the base camps actually. The place where Lara can upgrade items, enhance her skills and just take a breather. The hunting aspect has me intrigued as well, especially after the animal stalking experience in Assassin's Creed III. Plus using the bow like a silent predator is going to be just a blast, I can feel it! Who's the prey now mofo? Another new bit is her Survival Instinct, which feels just a tad like the Instinct in Hitman: Absolution. It helps players solve puzzles and look for hidden extras by greying out the environment and highlighting key elements.
Dealing with a less than confident Lara Croft, shaping her into the gaming icon she is the single most awesome part of the game. Seeing her beaten but not broken, going from Lara Croft: Scared Kitten to Lara Croft: Tomb Raider. Everything we've seen so far has me more excited for a Tomb Raider game than I've been since part II. Tomb Raider will hit PS3, Xbox 360 and PC on March 5th, 2013.
Read more: Stuck on a vicious island? Watch the Tomb Raider: Survival series. [VIDEO]
Tags: Assassins Creed, Crystal Dynamic, Lara, Lara Croft, pc, ps3, Square Enix, Tomb Raider, xbox, XBOX 360 | Posted under Geek Games, PC, PS3, Xbox 360 | No Comments